Blog posts are used to broadcast information to your project participants directly on their homepage and/or Planio My Page. With one click, your users can view the latest articles about projects that they are associated with. Message forums enable team discussions in an environment that features rich text, file attachments, and sticky & locked topic posts. Need to bring life to your data inputs? Planio's commenting feature gives you the opportunity to put your data into its proper context.
Keeping in the Loop
Ensure that your organization is "in the know" with project blog posts delivered to the Planio homepage and/or your users' personal My Page. Blog posts are a powerful and simple way to connect with your colleagues and share information at the enterprise level. Each blog article contains a title, summary, and description; in addition, files can be attached, comments can be entered, and items can be watched for notification purposes.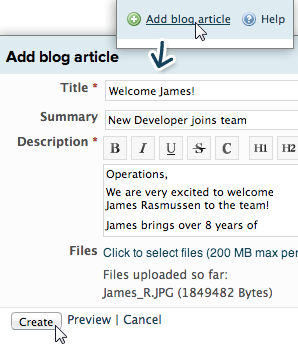 Robust Message Forums
Use Planio's flexible message forums to foster team discussions in your organization. Project managers can quickly create, edit, and delete forums while users can initiate new topics or reply to/quote existing messages with ease. New topics can be tagged "sticky" for prioritization and also "locked" for memorialization. Need rich formattable text with a preview option? The forums have it, as well as file attachments and a "watch" option for conversations you want to keep track of.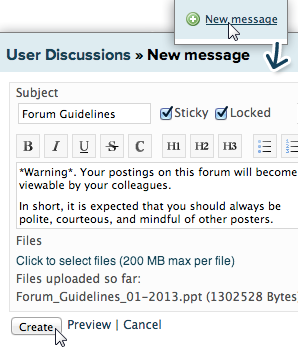 One More Comment…
Everyone has an opinion, right? Why not share it with your colleagues via Planio's intra-function commenting feature? Commenting capability is included in various spots within Planio. Need to explain why you logged x hours performing a task — or why you modified a wiki's parent page? With on-the-spot commenting you can enable your team members to share their thoughts and provide valuable feedback when it's needed the most.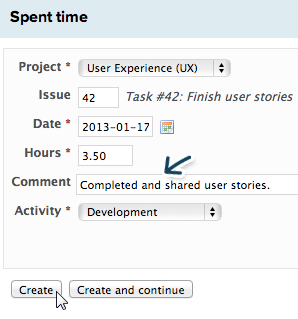 Empowering Communication
Inform your coworkers with key content using homepage-placed Blog posts.
Share critical data using file attachments in Blog and Forum messages.
Encourage team communication via Planio's flexible & robust Message Forums.
Add context to your raw data by enabling colleagues to comment when needed.
Enliven your content with rich text and an array of formatting options!